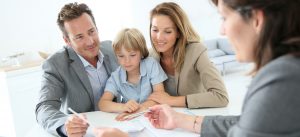 A trusted and licensed mortgage advisor works for you. We represent you and what is in your best interest and not what is in the best interest of the lending institution. We are not a lending institution employee and working with the lending institutions best interest in mind; Lending institutions cross-selling incentives (Lines of credit, credit cards, etc.) may cloud the mortgage financing process.
An experienced and trusted mortgage broker is well educated, well versed with all aspects of mortgage financing/home purchasing, creative, thinks "outside of the box" and is determined to put a mortgage together. We are licensed, regulated, and held to a high level of ethical conduct and character. Our reputation is paramount, honesty and integrity are our business, and we are consistently transparent.
A trusted mortgage advisor is your representative beyond the life of the mortgage. We are here for all aspects of your mortgage financing, even after your mortgage financing has completed.
Life can become hectic and complicated at times. We are always available to offer honest, unbiased, and important advice. We obtain answers for you when your lending institution is not responding to you, answer your questions, work out potential scenarios for you, help with negotiating your mortgage renewals, refinancing, relocating to another city or province and so much more!
To summarize, you can trust a well established, competent and knowledgeable mortgage broker for the following reasons:
1) Competence and knowledge. We have levels of competence and knowledge which inspire trust.
2) We have ethical conduct and character. Our reputation is paramount, and our honesty and integrity are impeccable.
3) We handle sensitive information with the utmost respect and confidentiality.
4) We are transparent and open.
5) We are a "person of our word" and hold our self- accountable for all actions.
Remember, it is always in your best interest to have a professional that is working for you and what is in your best interest!