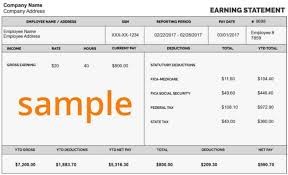 Consistently I have people ask why so much documentation is required for mortgage financing. Along with an employment letter, you are asked to provide a copy of the offer to purchase/sale agreement, MLS feature sheet, a pay stub, your most recent Personal Tax Notice of Assessments (NOA), T4's, confirmation of down payment, etc. "Why is this required, doesn't the employment letter satisfy this condition"? Unfortunately the employment letter is not sufficient.
A pay stub confirms what was written in the employment letter along with year to date earnings, overtime, special allowances/bonus/commissions received, etc. T4's confirm previous years earnings and Personal Tax Notice of Assessments (also know as NOA'S) confirm taxes have been filed for previous years income and no personal taxes are owing to Revenue Canada. No taxes owing to Revenue Canada is important as Revenue Canada can place a lien on a property for taxes in arrears, ahead of the mortgage claim on title.
A realtor will provide an offer to purchase/sale agreement and MLS feature sheet. The purchase agreement confirms the financial agreement and what is included with the house while the MLS provides property details required by the lender; this enables the lender to establish whether or not one has paid fair market value for the property.
Finally, a lender will ask for a 30-90 day (depending on whether or not the mortgage is insured or uninsured) history of where down payment has originated to confirm it is from own sources and not borrowed. This process is required by the government due to anti money laundering laws, which require the confirmation of the source for all funds used for down payment.
Before shopping for a home contact me to have yourself pre-approved so that you can go out shopping, search for the home of your dreams and confidently make an offer. dcarlson@jencormortgage.com
403-245-3636 x 2027