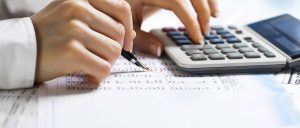 We have lender relationships for those we can't place with traditional lenders
Not everyone has a perfect application for an 'A' type mortgage product. For example, self-employed individuals with lower taxable earnings or those with a bruised credit history may not fit under 'A' criteria.  There are still several lending options available for those who may not be able to secure mortgage financing with a traditional 'A' lender.
A great mortgage broker has strong relationships with various alternative lenders to assist in these situations. Slightly higher interest rates and fees are associated with these type of applications. Alternative lending is best positioned as a short-term solution until the clients get their credit back in line or have established the required income needed to qualify with an 'A' lender.
Due to the new mortgage underwriting guidelines, private lending has also become more prevalent. Private lending is more expensive than alternative lending in the short term, but it can be a good option for those that don't fit A or B qualifying criteria. Real estate investors and 'flippers' can benefit from these private lending solutions.
To summarize, it is valuable to have an experienced mortgage broker working on behalf of the client as brokers have a broad range of lenders to work with and can offer clients the best combination of service, price and product features available depending on the client's situation and their future goals.