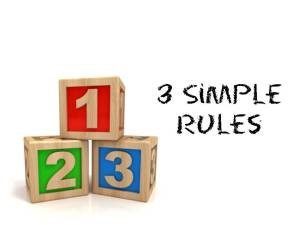 The 3 'rules of lending' focus on determining the maximum size of mortgage that can be supported by your provable (what you paid personal income taxes on) income.
You need to consider two affordability ratios:
Rule #1 – GROSS DEBT SERVICE (GDS) Monthly housing costs are generally not supposed to exceed 35-39% of your gross monthly income. Housing costs include monthly mortgage payment, property taxes and heating. If purchasing a condo/townhouse, the GDS will also include ½ of the condo fees. The total of these monthly payments divided by your provable gross monthly income will give you your Gross Debt Service ratio.
Mortgage Payments + Property Taxes + Heating Costs + 50% of Condo Fees/Annual Income
Rule #2 – TOTAL DEBT SERVICE (TDS) Your entire monthly debt payments should not exceed 42-44% of your gross monthly income. This includes housing costs (GDS above) PLUS monthly debt re-payment (car payments, credit cards, line of credit, additional financing etc.). The total of all monthly debts divided by provable gross monthly income will give you your Total Debt Service ratio.
Housing expenses (see GDS) + Credit Card Interest + Car Payments + Loan Expenses/Annual Income
The other 56% of income is considered to be used up by normal monthly expenses : taxes, food, medical, transportation, entertainment, etc.)
Rule #3 – CREDIT RATING. Everyone on the title of the property is required to have their credit checked. Credit is important as it shows lenders how past and present credit has been handled. This gives the lender an indication of how future credit will be handled, and whether or not you will be a good risk and make your required mortgage payments. If credit is handled well, you will receive competitive interest rates from the banks/lenders. If credit has not been handled well, higher rates or declines can occur.
If you have any questions, contact me today!
dcarlson@jencormortgage.com
403-245-3636 x 2027