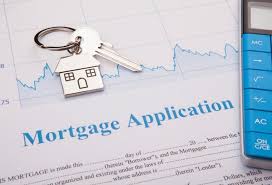 Mortgages are complicated but there are steps a homebuyer can take to make the process smoother and obtain a mortgage product that is in your best interest and not in the banks best interest!
1. Use a Qualified Mortgage Broker
Obtaining a qualified mortgage broker should be the first step you take when obtaining a mortgage! Enlisting a trusted broker to work with can help secure a mortgage that is in your best interest. This is one of the biggest (if not the biggest) purchase you will make in your lifetime. Working with a professional will make a difference.
2. Budget, Budget, and Budget
Budgets aren't the most glamorous element of homebuying but, they are a necessity as you can often overlook costs that can "make or break" the purchase of a home. A few things to be considered are:
Property transfer taxes
Legal fees
Home inspection/appraisal fees
Down payment
Mortgage insurance…and the costs don't stop once you own the home.
3. Understand the Importance of the Down-Payment
Many home-buyers simply focus on setting money aside for the down payment. While this is crucial, there are other considerations.
How big of a down payment can you make
You must meet the federally mandated minimum down payment: 5% for all mortgages up to $500,000, and 10% on any portion above $500,000 up to $999,999.99.
Insured mortgage loans are only available on properties valued under $1 million.
The size of the down payment will reduce the interest you pay out over the life of your mortgage.
The size of the down payment will reduce the amount of mortgage insurance required.
Take advantage of the Home Buyer's Plan to withdraw up to $35,000 tax free from their Registered Retirement Savings Plan (RRSP).
Leave plenty of time to move down payment funds from whichever source you are taking them from.
You will need to leave adequate time to obtain a certified  cheque or bank draft to take to the lawyers office when you meet with them, before taking possession of the property.
4. Do NOT Become Fixated On the Interest Rate
The interest rate is important, but do not be hasty and jump into a mortgage purely based on the interest rate. Consider other areas such as the terms, i.e. penalty to break the mortgage, amortization, porting a mortgage to another property, etc. A good mortgage broker will help you understand the "ins and outs" of a mortgage.
Considering the above points will help you be more prepared when beginning the home buying process. If you would like guidance to ensure you are obtaining a mortgage product that is in your best interest with minimal stress, please do not hesitate to email or call.
dcarlson@jencormortgage.com
403.245-3636 x2027